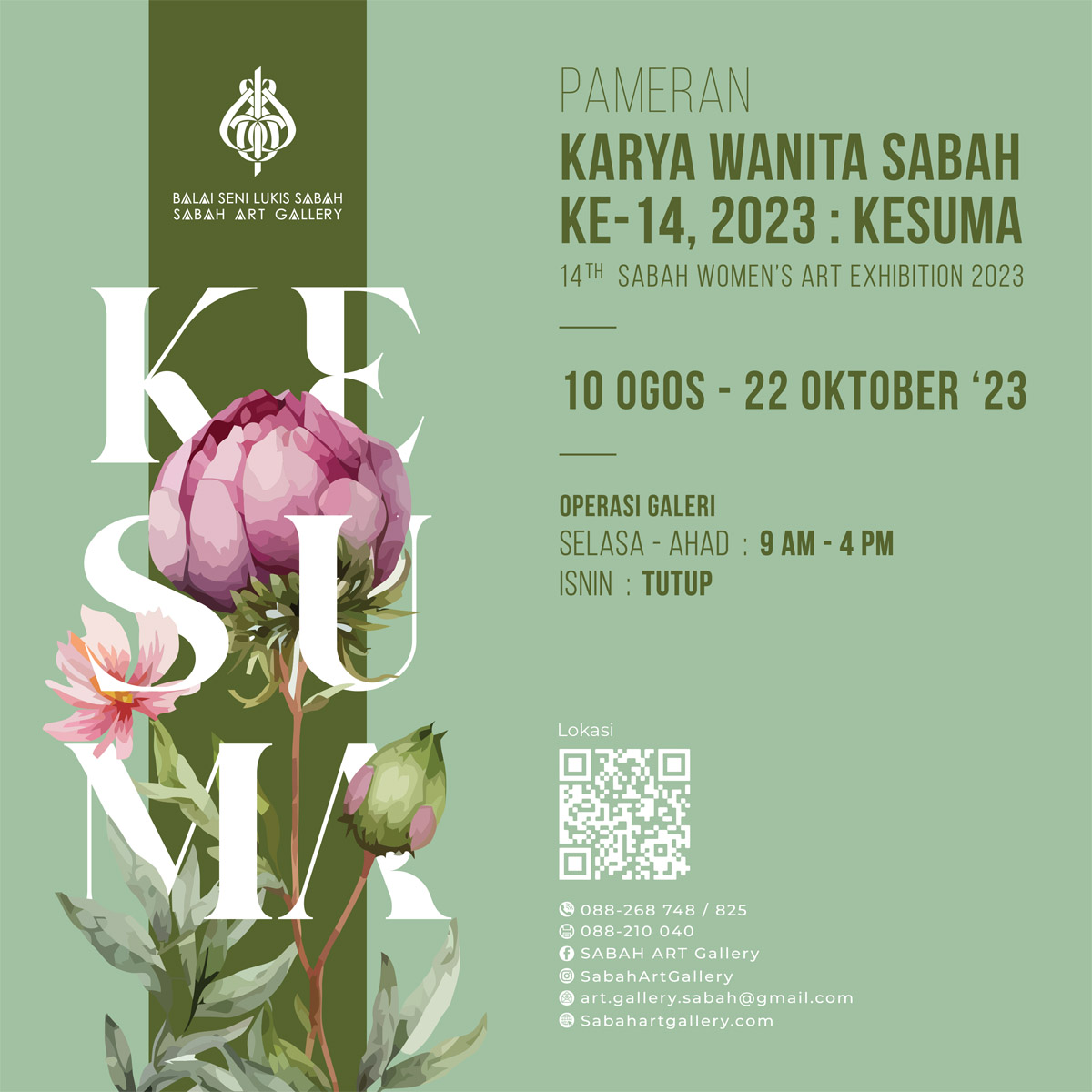 PAMERAN KARYA WANITA SABAH KE-14 : KESUMA
(14th Sabah Women's Art Exhibition : KESUMA)
Exposure of women's creative works to the public is necessary to uncover and introduce the uniqueness of their works. This exhibition is aimed at encouraging women artist to be more active. KESUMA means flower or a beautiful / fine woman thus making flowers as the theme of this year's exhibition.
Exhibition period :
10th  August – 22nd October 2023
Venue:
Galeri Yaman, 4th floor, Sabah Art Gallery
- - -
Soalan Lazim